New Models and Innovative New All-Electric Spec
19 September 2023
Visitors to The Great Holiday Home Show have given a big thumbs up to new and refreshed models revealed by Willerby at the industry's new flagship event.
Holiday home and lodge designer and manufacturer Willerby unveiled three new models and refreshed versions of four of its most popular homes at the show.
A new location for The Great Holiday Home Show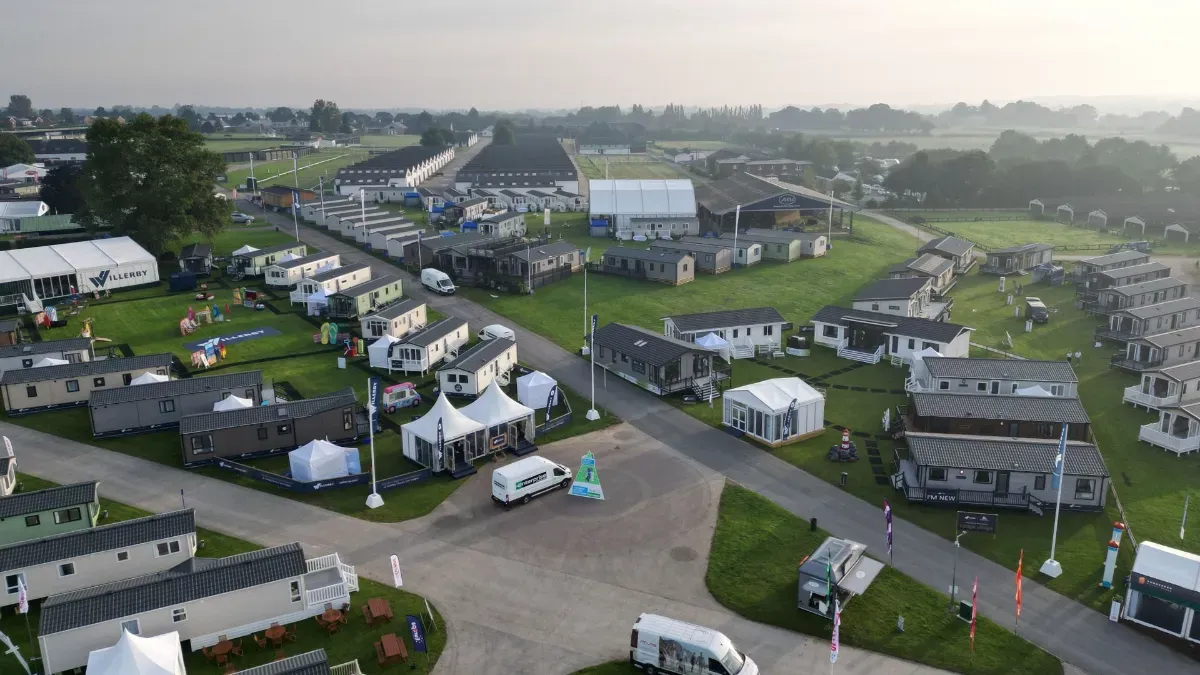 The Great Holiday Home Show, the UK's biggest outdoor holiday home, caravan and motorhome show, was staged for the first time at the Great Yorkshire Showground in Harrogate.
The show marked a landmark for the holiday homes industry as the new, larger and more central venue makes the event more accessible to visitors from across the UK and beyond. Enthusiasts came from far and wide to enjoy the public show over three days, which was followed by a three-day trade event, with the Willerby Village taking pride of place with a standout presence in the heart of the showground.
Viewing the Willerby range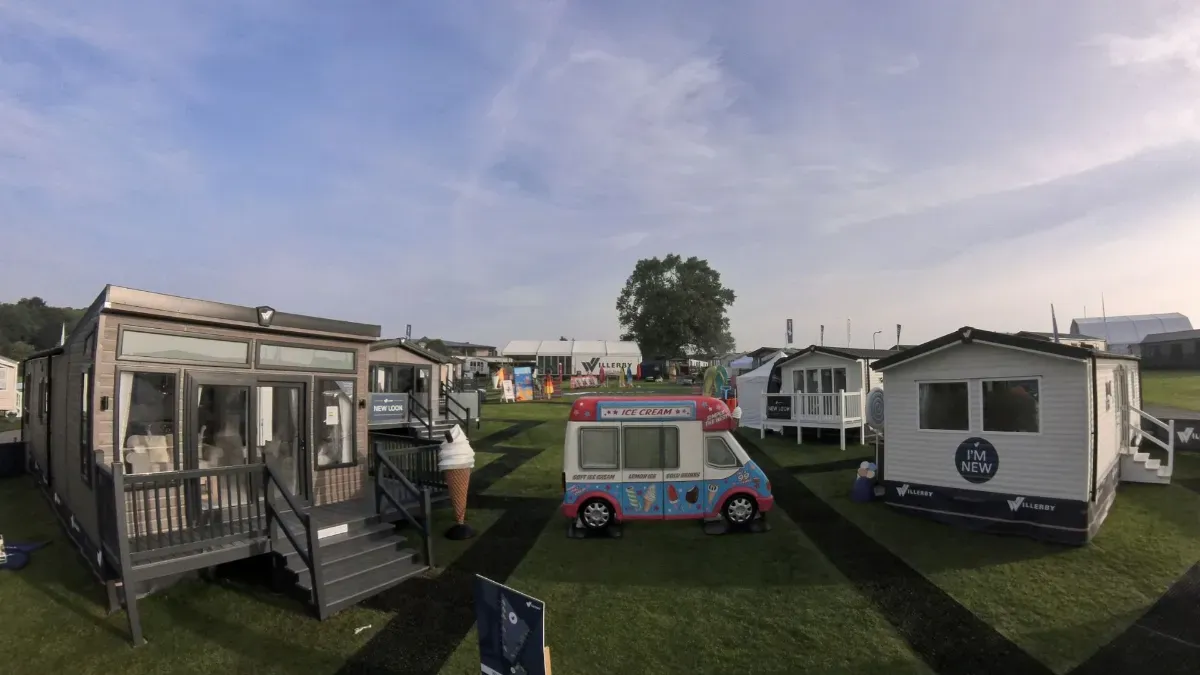 Visitors to the Willerby Village included David and Maureen Robb, who came over from Dublin for the first day of The Great Holiday Home Show to choose a new Willerby.
"The Willerby models are fantastic – they're really excellent," said David. "We came over because there's such a large range to view. It's very impressive."
Maureen added: "We came specifically to look at the Willerby models because we think they're the best – they certainly have the best reputation. We aren't looking at any other company."
New Willerby holiday homes and lodges
Showgoers were able to view and explore the Willerby's new Ellerton, Buxton and New Holland models, as well as the refreshed versions of the Malton and Dorchester holiday homes and Acorn and Delamere Willerby Bespoke homes.
The impressive display area showcased more than 20 of Willerby's models – almost the entire range – including 16 holiday homes, four lodges and two park homes.
The Ellerton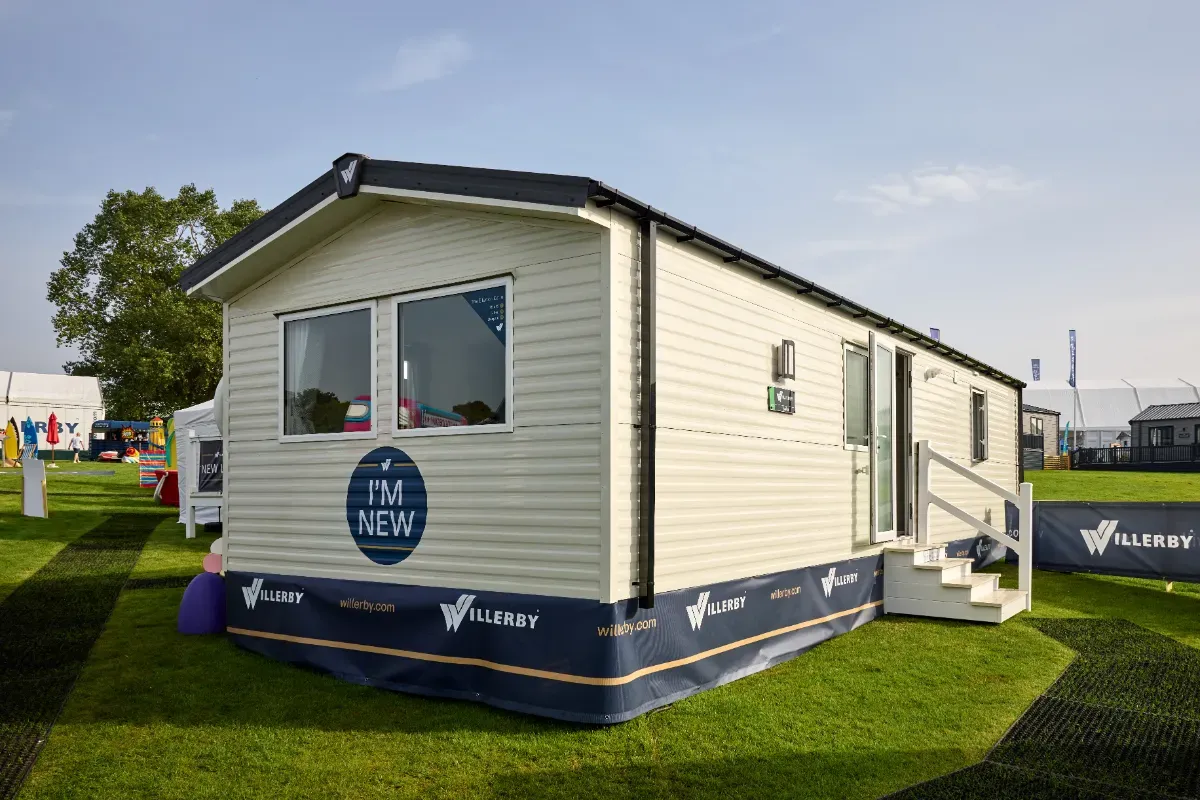 The entry level Ellerton has been designed to offer a compelling combination of space, style and practicality. It uses all of Willerby's design expertise to provide a value holiday home that owners can make their own, with two and three-bedroom options available.
The Buxton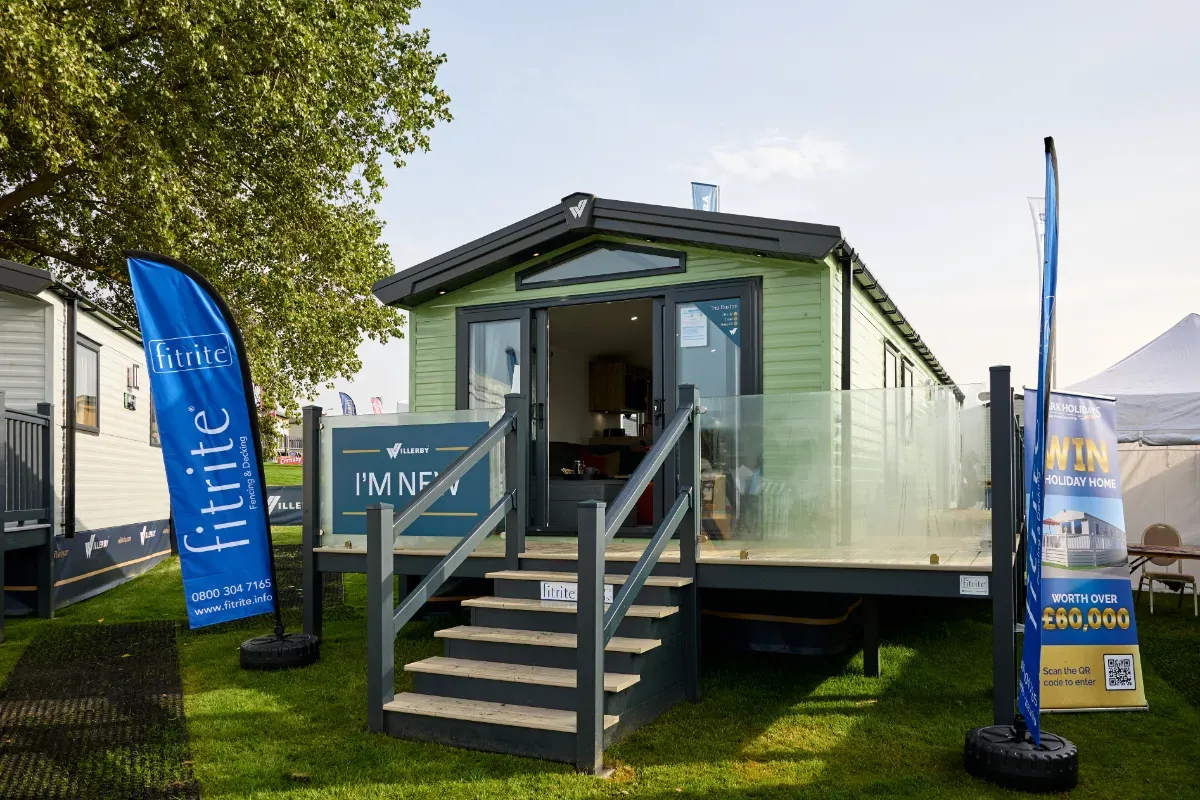 The Buxton, which can sleep 4-6 or 6-8 people, is a new mid-range holiday home created to give families the perfect combination of space, comfort and practical design. Home entertainment is central to the lounge, with a stylish media unit acting as the focal point.
The New Holland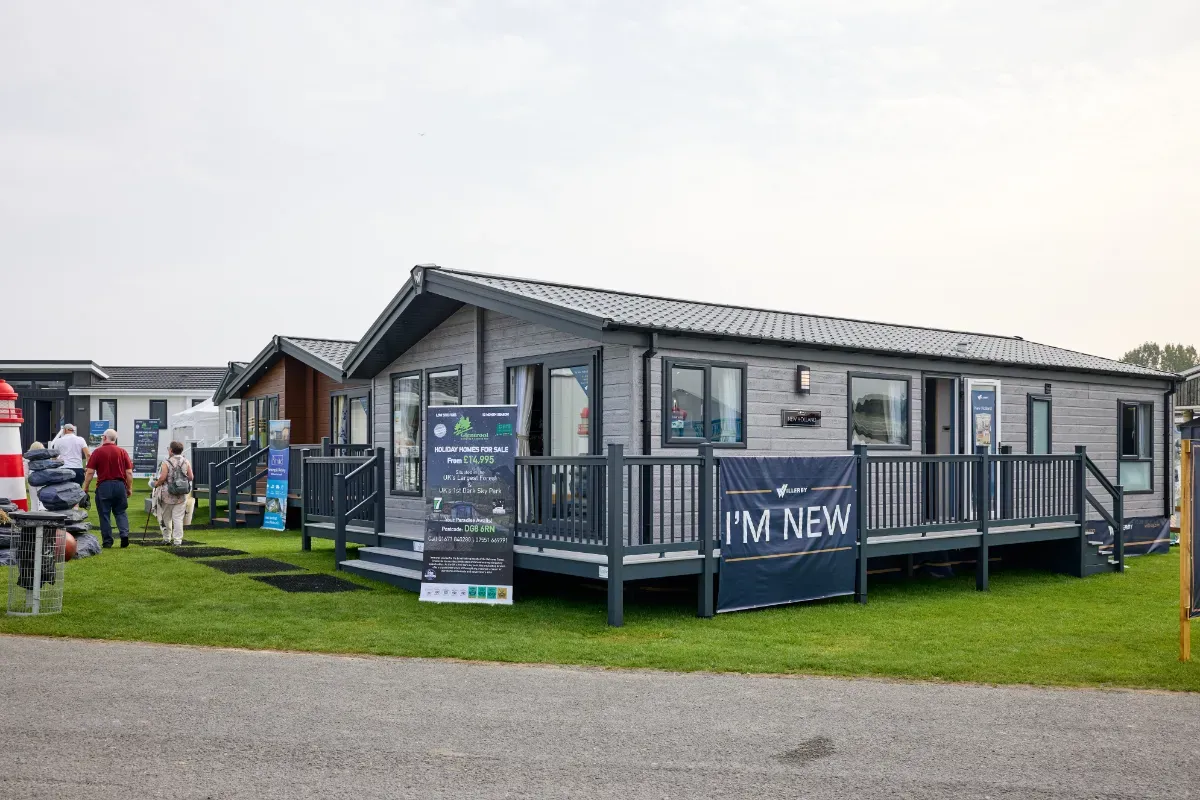 The New Holland is a special edition premium lodge boasting the highest specification of any Willerby, combining a contemporary design with a spacious floorplan. The kitchen features an American-style fridge freezer and a full suite of integrated appliances and premium fittings, including composite sink and carousel storage racks.
All the new models and revisions have been based on feedback from the Willerby Owners Club, which has more than 10,000 members, as well as trade customers.
Feedback from the Willerby family
Stewart and Suzy Stevenson, from Lancashire, have enjoyed many happy years in their Willerby Winchester holiday home at Grange-over-Sands in Cumbria and enjoyed viewing the Willerby range at the show.
Stewart said: "We really like the look of the Buxton, which reflects the quality and style of all of the Willerby homes we've seen.
"Our Winchester has been our home from home from 16 years now. We've created so many happy memories there and it's coming to the time where we're looking at swapping it out for a new model.
"What we love about Willerby's homes is that they feel timeless in their décor and furnishings. We love the colour schemes and you know a Willerby is still going to look great in 10 years' time."
Jonathan and Jeanette Sheard, from Batley in West Yorkshire, have had their Willerby Sheraton at Hornsea, on the East Yorkshire coast, for six years.
They visited the Willerby Village and were impressed by the range of models on display.
Jonathan said: "Willerby's homes are so far away from what some people still perceive a static caravan to be.
"People who haven't experienced them imagine them to be fairly basic, when in fact they are modern, very well equipped and even boutique in their style and design.
"It's been great to come to the show today and see the latest homes Willerby has to offer. It's an impressive display and the new models look really good."
Innovative all-electric spec announced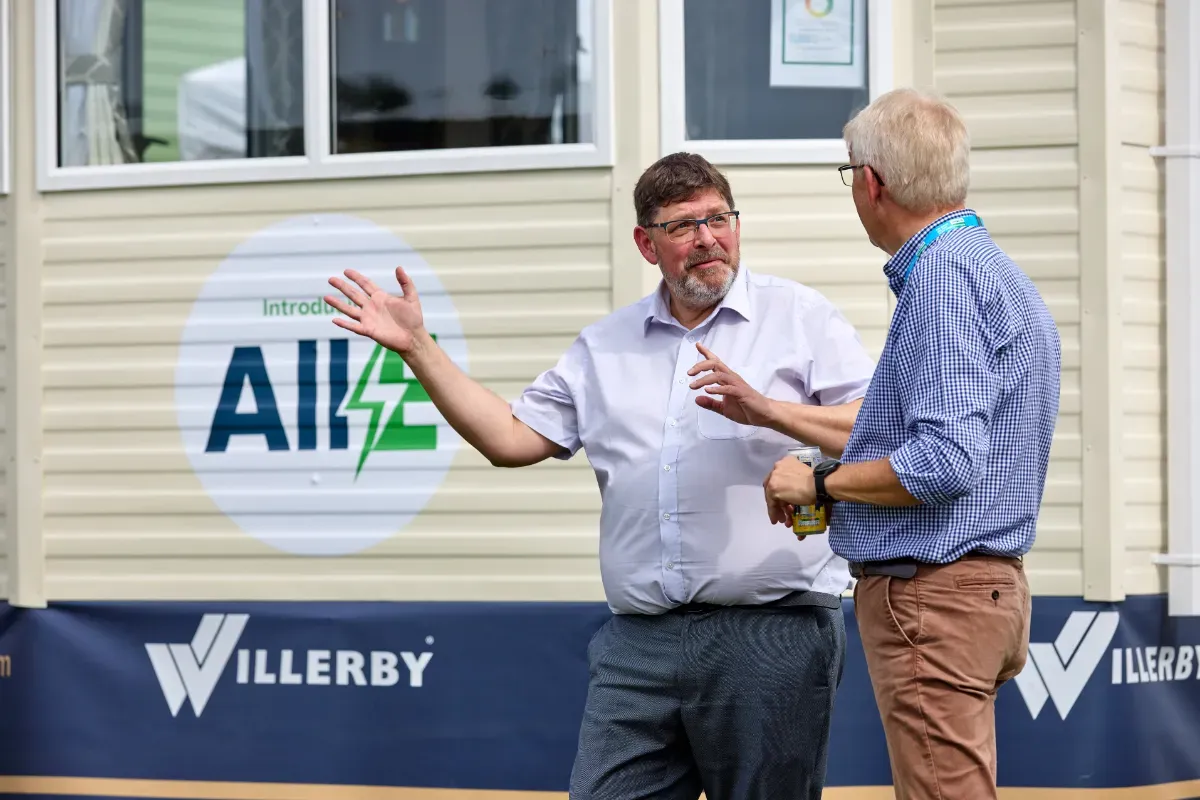 Willerby also unveiled its innovative, industry-leading all-electric specification at the show.
The Willerby All-E system enables Willerby models to be powered solely by electricity on the majority of UK holiday parks, despite limitations on power supply. It uses intelligent technology to monitor and optimise electricity usage at all times, to avoid the supply being exceeded.
The ground-breaking innovation follows the launch last year of the pioneering Willerby GreEN Standard, which applies across all Willerby's holiday homes, making them more energy efficient and economical.
All Willerby's holiday homes are now designed and built to the Willerby GreEN Standard, with Willerby All-E available as an option.
Stephanie James and her sons Alastair and Glen travelled to The Great Holiday Home Show from Aberdaron, in the Llyn Peninsular, North Wales, because they specifically want to upgrade to an all-electric model.
Stephanie said: "Green energy is crucial, which is why it's important to us to have an all-electric model.
"We've been really impressed by what we've seen from Willerby and by their focus on sustainability."
A word from our CEO
Willerby CEO Peter Munk said: "We're super excited about our new and revised models and it was great to see such a positive reaction to them from the public at The Great Holiday Home Show.
"All of our designs are driven by feedback from the end user, including members of our fantastic owners club, so it's been great for them to be part of the process and for owners club members to come to the show and view the final products.
"The show itself was also a fantastic success, so massive congratulations to everyone involved."